Are you looking for a fence solution for your backyard? RADIUS, bixby fence company builds custom residential and commercial fencing.
Need a Custom automatic gate or security entrance to your home or property? We are A Certified Gate Automation Designer. Let RADIUS design the perfect gate solution.
Do you have a yard that just isn't protected enough for your kids and pets?  Do you continue to see that pesky neighbor that doesn't seem to respect your privacy?  Does your business continue to see theft and break-ins on a too regular basis?
RADIUS®, your choice Bixby fence company, has a team of professionals with some of the longest tenured experience in the Tulsa area that can address all of these problems and more with a budget-minded solution for your perfect fence or gate project!
We are the answer to the common question – who is a fence company near me?  RADIUS® provides estimates for fence with all concepts in mind.  We can work on backyard fencing to large commercial or industrial site security.
Our fence builders really set the bar for the current fence industry in the Greater Tulsa area.  If you're looking for a fence estimate today, use our INSTANT FENCE PRICING TOOL or call our Bixby fence company office to begin the process today!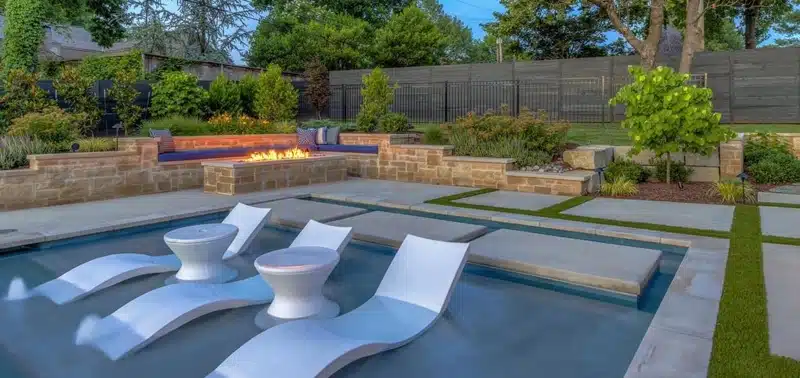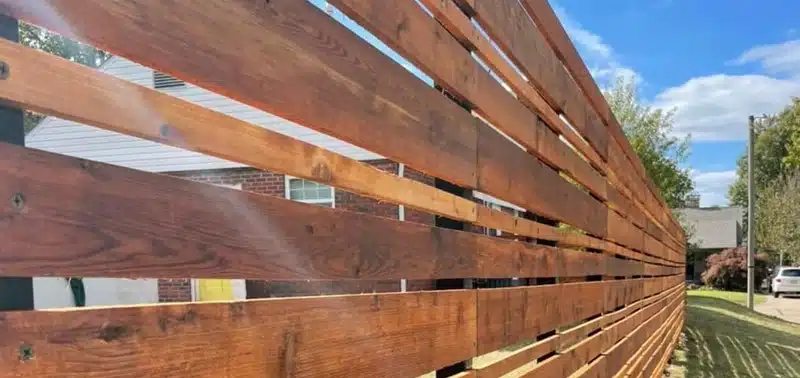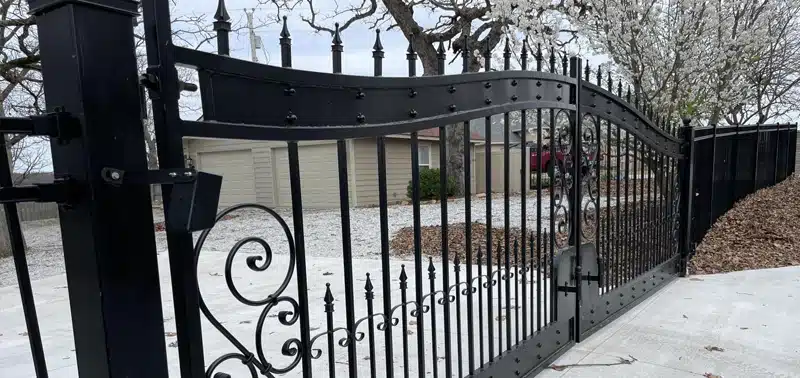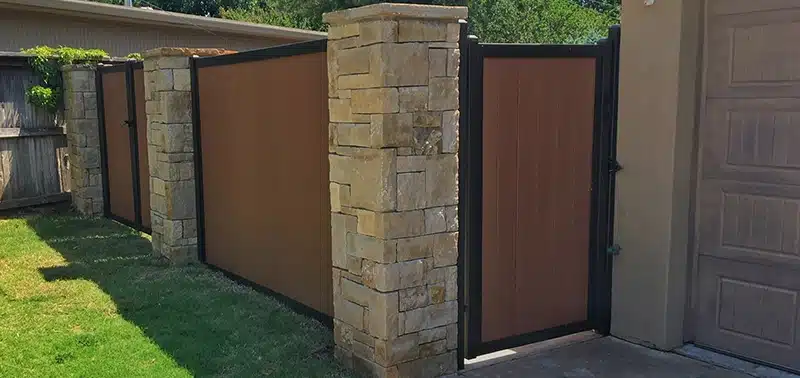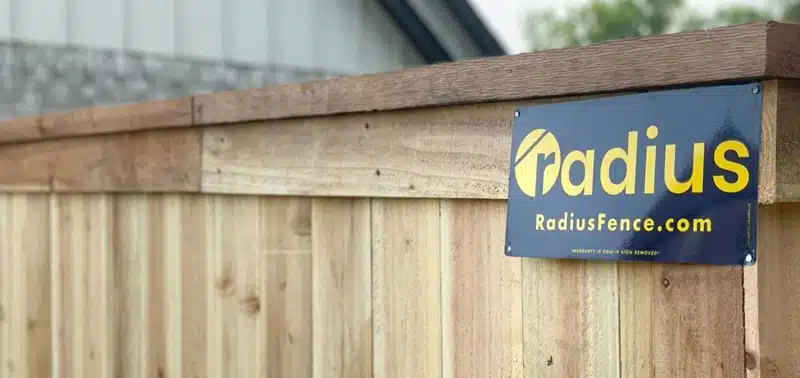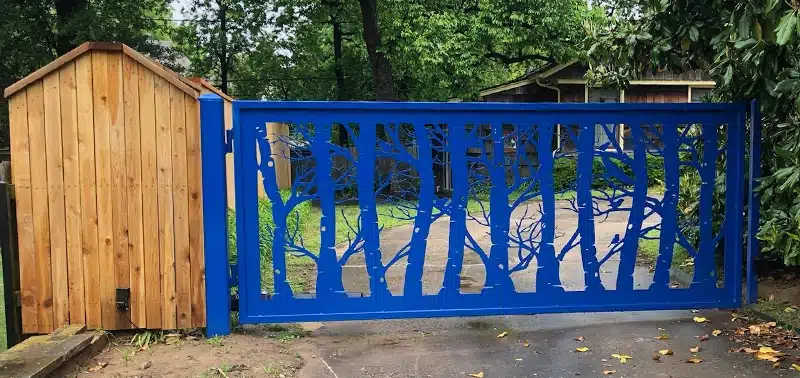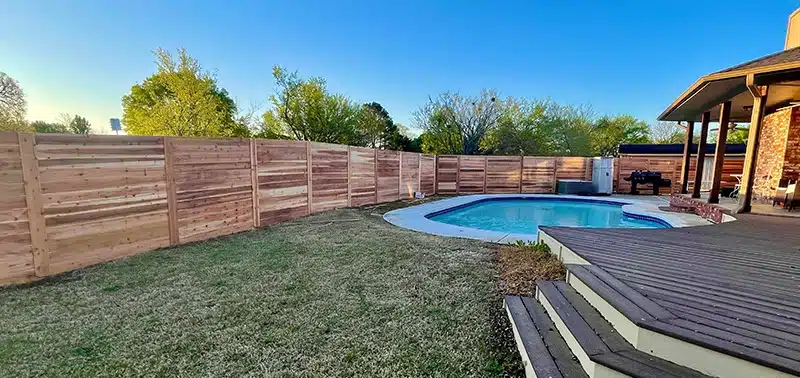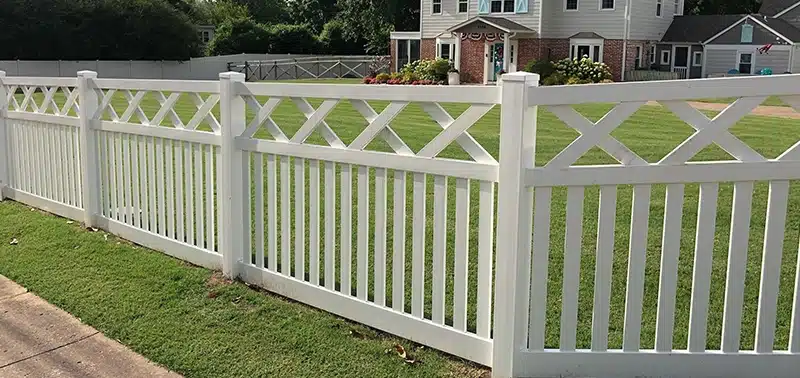 Fencing yards in Bixby, OK, Tulsa, OK, Broken Arrow, OK, Jenks, OK, Coweta, OK, Glenpool, OK, Sapulpa, OK, Mounds, OK, Sand Springs, OK, Owasso, OK, Catoosa, OK, Sperry, OK, Liberty, OK and Beggs, OK.
Frequently Asked Questions
How much does it cost to build a fence?
At your Bixby fence company, we maintain the latest price updates and material options. Fencing costs continue to bounce around all over the place.  The market has been fairly volatile for a while and commodities are simply dumped out in the market or rationed with inflation causing severe price increases.  The typical fence yard project today in the Tulsa Area could range anywhere from $5,000-$10,000.  Our suggestion to get a better feel for the overall cost of your project would be to use our patented "Pricing Tool" feature.
Also, once you have gathered that brought budget idea, many customers have been focusing on gathering more information how to keep their liquid assets in place.  For that reason we teamed up with Sunlight Financial and are currently offering a few long-term finance options that have ZERO PRE-PAYMENT PENALTIES. This combined with the instant price tool – you could have your project roughly estimate and funded before one of our security specialists even visits your home or business!
What is the best fence for a backyard?
In Oklahoma, the tried-and-true solution for most neighborhood backyards is a wooden privacy fence. A large shift in the market occurred about 10 years ago when the pressure treating process in pine wood posts simply couldn't take the abuse of Oklahoma seasons and insects. This led way to the usage of more and more galvanized steel posts. Today, our most common fence offering for a backyard is a cedar picket privacy fence on steel square posts.
RADIUS utilizes several market-leading processes with backyard fence construction. Your security specialist can run through some of those items when on-site with you.
How to know who a fence belongs to?
If you're reading this question – BOY! The age old adage from yester-year (maybe around the 50's and 60's) was that a fence belonged to which ever land owner had the "pretty side". We have found that to be very incorrect. The real way to understand and know who a fence belongs to, is have a property survey done. You can procure one of these surveys with corner pins marked for anywhere between $400-1,000+ depending on the time of year and company.
Once official surveyed lot lines are established, then we can run string lines and get a feel for who has "permanent structure" on their property. Often posts or other in-ground items, will be erected on one persons property but the fence may stretch over the property line.
There are a number of factors playing into ownership of fences and in Oklahoma, technically after 7 years, a "new" property line may be established due to structures (and fences are included in this). RADIUS however bears no responsibility or liability for this information and we recommend contacting a lawyer and a survey company that is bonded if you have any questions or concerns about fence ownership!
How do you fence on uneven ground?
This is a common issue in the Green Country area of Oklahoma. We have many gradual rolling hills and the various types of fence will dictate different procedures to correctly fix this problem.
For small ground issues we generally try to keep the top running as level (or straight) as possible and then let the homeowner address the uneven grade. We have had many customers come behind and add sod or dirt as needed to keep the new fence from having to be "buried". We strongly recommend against the use of burying pickets and wood in the ground unless there is a structural reason for doing so.
When following a grade change – possibly a gradual slope – our standard is to build a "racked" fence line. This is where the bottom of the pickets follow the grade change and so do the top of the pickets. Custom options are available beyond this, things that your security specialist can address and recommend for additional fees. We have built fences top level, following grade, stair step, custom cut and so much more. For chain link fencing, we use bias cuts and several other ASTM standard practices to complete grade changes across those fence lines. With ornamental iron, we often utilize our the typical Ameristar MONTAGE fence system that has the ability to rack to grade direct from the factory.
How long does it take build a fence?
It really depends on how much and what type of fencing, but typically most of our projects take between 1-3 total days of on-site work. We utilize dry packing concepts for same day servicing of most types of fencing, if the scope of the project is the right size. The less stress that a fence product takes in our Oklahoma environment the quicker you can complete as well. On windy or rainy days, it makes it difficult to maintain a schedule when our foundations and footers do not settle well. All of this could potentially cause delays in the couple of days the fence normally takes to complete.
One aspect of a fence project that is often overlooked is the the time it takes to clear your 811 underground utilities locates. The recent laws changed and the service providers do not use the same day of a ticket turn in when computing lead times for the service companies to complete their tickets. Often, its now 3 business days to complete a 811 request.
Your Bixby Fence Company Is Ready To Help.